Newark Liberty International Airport is a very busy and active airport. United Airlines holds it third sized hub in EWR. FedEx Express also own few buildings at Newark airport. Parking at Newark airport can be a very interesting thing. There are many ground transportation options:
AirTrain
Public Transportation
Car Rental
Taxi, Car and Van Service
The AirTrain works 24/7 and considered to be cheap and reliable transportation, you have stations from and to Manhattan, New Jersey and Philadelphia. The AirTrain keep you calm as you do not need to worry about traffic jams.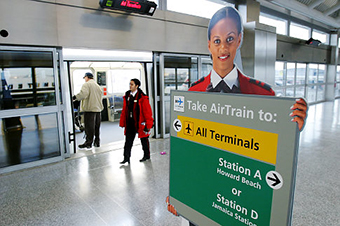 The Public Transportation solution is much less comfortable then any of the other options. This is not a recommended option, it is not comfortable, you always need to squeeze your way trough.
Car Rental can be a very fast, easy and comfortable way, of course that traffic can be a big problem but if it is not the holiday's time you can be relax. There are many car rental providers which give you very good service in fair prices.
The Taxi, Car and Van Service is the best option out there. Instead of paying lots of dollars you can look for Newark airport parking coupons and find a cheap parking lot where you can drop your car and pick it up when you come back. Absolutely all Newark airport offsite parking providers provide a ride using van or taxi they own, they will drop you off anywhere in the airport.